About Circle G Ranches
Circle G Angus Ranches was established in 1970 by Jim and Gail Gresham. In 1979, then Circle G Angus Farms hosted their first production sale, the "Western Canadian Progress Sale" at their farm in Hampton, GA. This sale offering featured 60+ lots of Canadian Angus genetics which were in great demand at that time, and Circle G quickly became known as the "Southern Home of Western Canadian Angus".
The following year in 1980, Circle G began utilizing an embryo transfer program to increase the genetic merit of their cow herd and allowed them to continue to improve the quality of their sale offering for years to come. Beginning in 1982, Circle G Angus Farms began their Genetic Adventure sale which included consignors such as Kiker Angus Farm and Arrowmont Farm. Later, other consignors such as Brown's Twin Oaks, Glenkerry, Hartman Angus Farms, Higgins Circle H Angus Farm, Stivers Angus and JR Angus joined in the Genetic Adventure Sale, which provided marketing opportunities for smaller breeders and a source for proven genetics.
Over the next several years, Circle G Angus Farms continued to build upon their success and they continued their dedication and desire to produce great Angus cattle and become a nationally recognized and respected program. Mr. Tom Burke, of the American Angus Hall of Fame, and then sale manager for Circle G had this to say about the program in 1987, "Jim and Gail Gresham have patiently and diligently assembled one of the very best Angus herds in America. His Circle G Angus Farm has withstood the test of time. New farm facilities, new management, new genetics and a bold new approach — all of which make Circle G Angus an even more important force in the future of the Angus breed".
A lot of this success is contributed to the breeding decisions that created the Circle G Rose, Circle G Duchess, Circle G Lucy, Circle G Blackcap and the Circe G Queen cow families among others. These cow families became the backbone for the Circle G Angus program. In addition to productive cow families, management decisions were executed to reduce birthweights, select for easier doing cattle and more emphasis was placed on performance traits.
In the Fall of 2002, the Gresham Family purchased Live Oak Plantation in Adel, GA. The plantation at that time consisted of 2,000 acres and was utilized as a hunting preserve with a lodge, conference center, golf course and endless hunting and fishing opportunities. Shortly after the purchase of Live Oak Plantation, the Gresham Family built what would become the new home of Circle G Angus Ranches. New pastures were carved out of the stands of plantation pines, 15 miles of fencing and a brand new office and cattle facility were built from the ground up. Beginning in the Fall of 2004, Circle G Angus hosted their first sale at the new facility in Adel offering 100 performance tested two-year old Angus bulls. Eventually, the Circle G Angus herd was relocated from Hampton, GA to Adel and Circle G continued to operate until their registered herd dispersal in 2007.
Later In 2015 after Jim retired from the Insurance business, his desire to get back into the registered Angus business led to the decision to begin purchasing a few angus females along with some donor cows.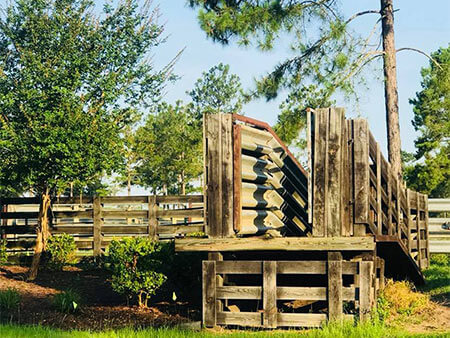 Shortly after, a plan was put in place to re-build the Circle G Angus program with the goal of hosting a female production sale in April of 2020, which would be his 50th year with the American Angus Association.
Karl Halbig, the General Manager at Circle G Angus Ranches, joined the team in June of 2018 and shares the same passion and desire as Mr. Gresham to produce Angus cattle of the highest quality of which Circle G has been recognized for nearly 50 years. Currently, operations at Circle G and Live Oak Plantation have expanded to nearly 4,000 acres with a herd of 700 brood cows consisting of both registered females and commercial home-raised recipient cows. From 2007 through 2015, Circle G operated primarily as a commercial cow/calf operation and raised quality commercial replacement heifers that have allowed our embryo transfer program to thrive due to the quality of our recips. Our primary goal at Circle G is to produce cattle that are functional, correct in phenotype and breed character, structurally sound and fertile while always trying to create the next genetic piece that has a lasting influence on the Angus breed. We consider ourselves to be progressive breeders and are always looking to adopt new technology or management practices that help us be better stewards of the land and increase our operating efficiencies. Here in South Georgia, our cattle are raised in a less than ideal climate facing numerous challenges from heat and humidity, parasites, low quality forages and mineral deficiencies. These challenges require us to adapt and think outside the box for strategic management plans as well as place emphasis on cattle within our herd that can withstand these environmental obstacles and excel in production. As we begin to expand our registered herd in preparation for the sale in 2020, we will continue to heavily utilize embryo transfer and AI using current and proven genetics from across the country.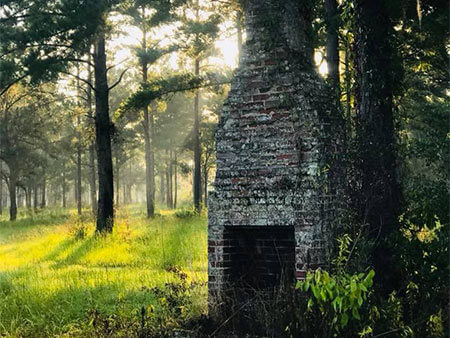 In addition, we will collect DNA on every registered animal that is born at Circle G as genomics will play an important factor in our selection criteria for donor prospects and potential herd sires. The bar will be set high and our cattle will be expected to perform. Each and every animal will have birth, performance, and ultrasound data collected. Our calves are managed in large contemporary groups so that we can submit the most accurate data possible and allow us to select replacement females that can perform in our environment. No differently, our bulls will be developed in grass traps and gain tested so that, in addition to other performance measures, we can make accurate decisions on herd sire selection and also offer our bull customers the most reliable and accurate data they need when purchasing a bull for their operation. Lastly, we believe that building and maintaining relationships with our customers is just as important as the quality of cattle we raise. When a customer invests their money in our cattle it is our obligation to stand behind each and every sale. Honesty and integrity go a long way in securing lasting relationships that are built on trust. These values have allowed Circle G Ranches and the Gresham family to earn the respect of cattlemen for half a century.
Around the Ranch